The Charles Brooks Memorial Peace Fountain sits on the traditional territory of the Three Fires Confederacy of First Nations, which includes the Ojibwa, the Odawa, and the Potawatomi. We respect the longstanding relationships with First Nations people in this place in the 100-mile Windsor-Essex peninsula and the straits – les détroits – of Detroit.
Water is the lifeblood of the Earth and First Nations recognize water as a sacred gift that connects all life. All First Nations place a high importance on water, and practice sacred ceremonies to ensure waters are respected and that these water ceremonies are passed on to future generations.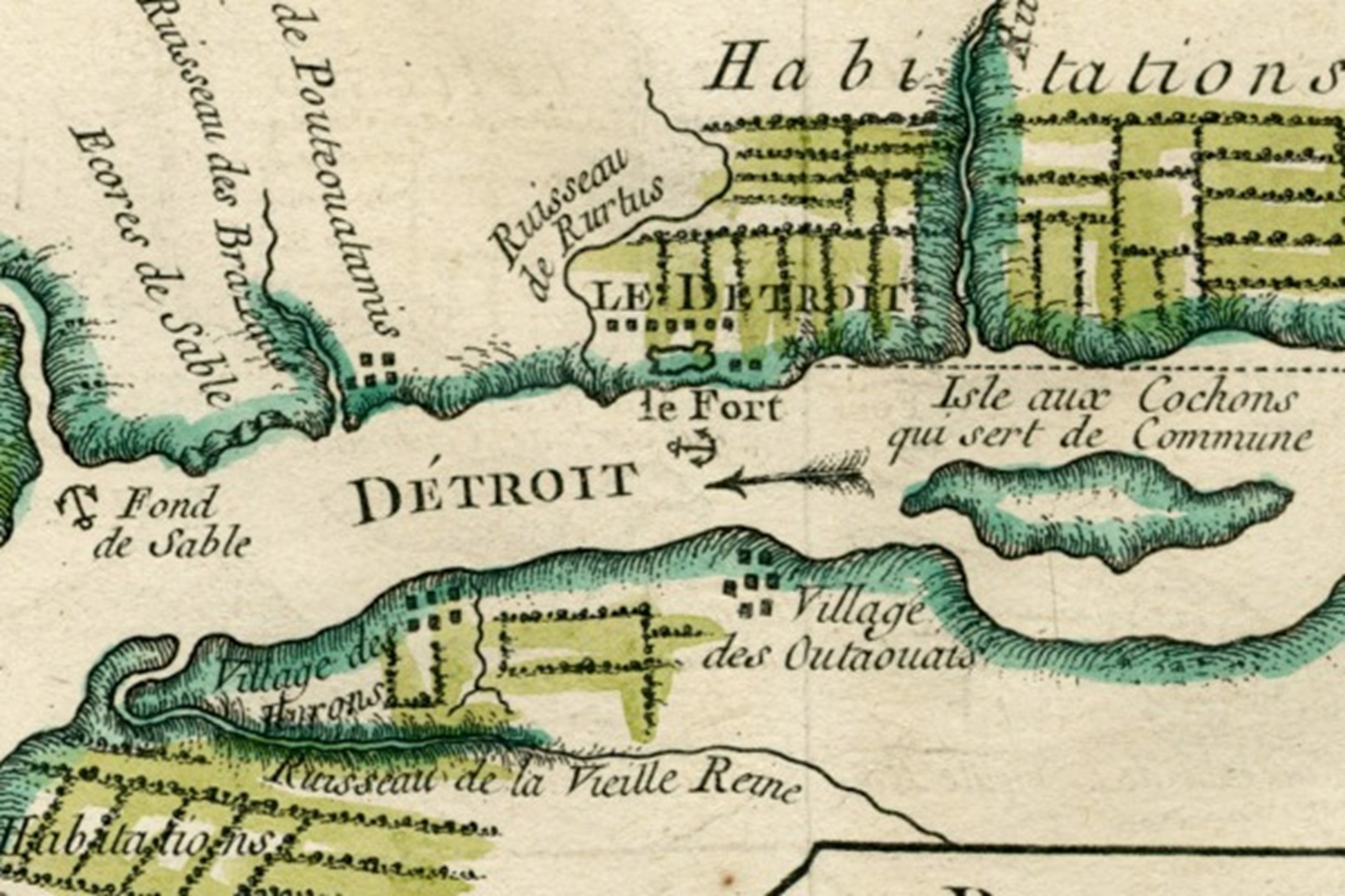 May 19, 1790: Treaty 2, or the McKee Purchase, is signed.
The British Indian Department and the principal chiefs of the Ottawa, Potawatomi, Chippewa and Wyandot negotiated a treaty whereby the British Crown acquired title to what is now southwestern Ontario.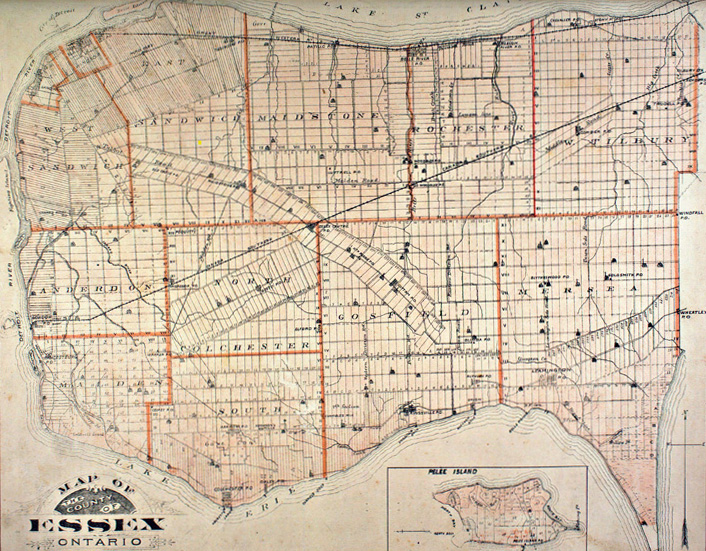 1854: Windsor Incorporates
The village of Windsor incorporates, and in the same year, is connected to the Great Western Railway.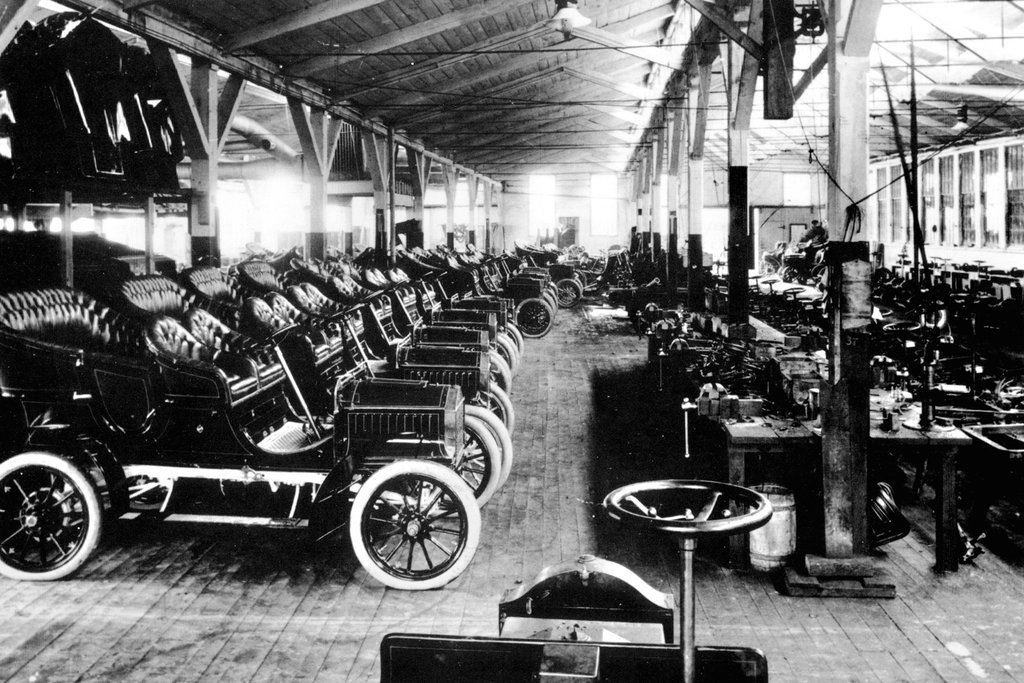 1914: Automobile industry rises
Windsor's automobile industry gets underway with Walkerville Wagon Works building the Ford Model A. Unions are formed later to support autoworker's rights.
The automotive industry moves in, creating jobs for many.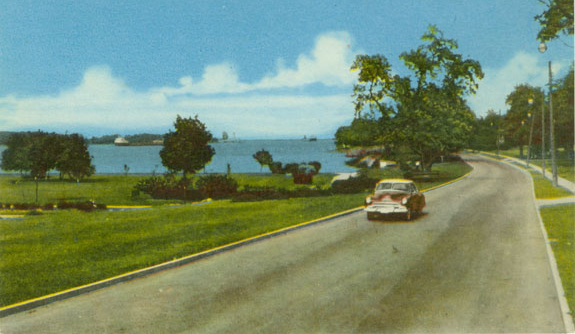 1931: Reaume Park opens
Joseph L. Reaume donates 4.7 acres of his property to be used as a waterfront public park.
Windsor's longstanding commitment to public beautification begins with a generous donation.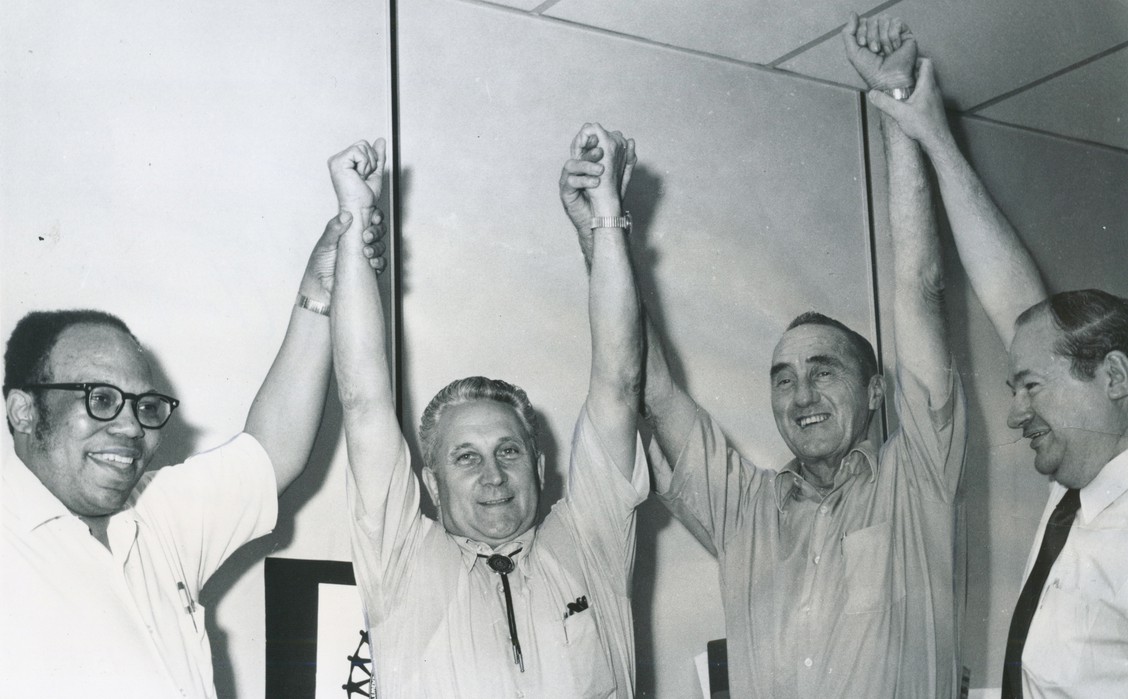 1957: Local 444 founded—Charles Brooks elected president
Charles Brooks was elected as the first president of Local 444, a union for hourly works at the Windsor Chrysler facility. Brooks served as president for 21 years. Under his leadership, Local 444 won significant improvements in wages, improved working conditions, pensions, extended medical and drug coverage, and relief time.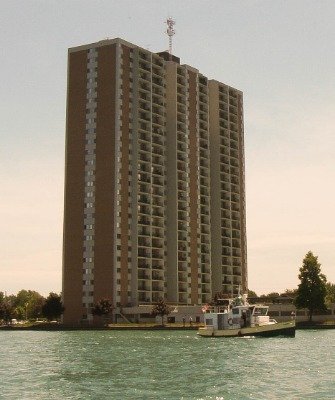 1970: Charles Brooks champions co-op housing for Windsor's working class
Charles Brooks championed building co-op housing in Windsor to house more workers. Solidarity Tower is one of these projects, and remains one of the most desirable middle-income high-rise residences in Windsor.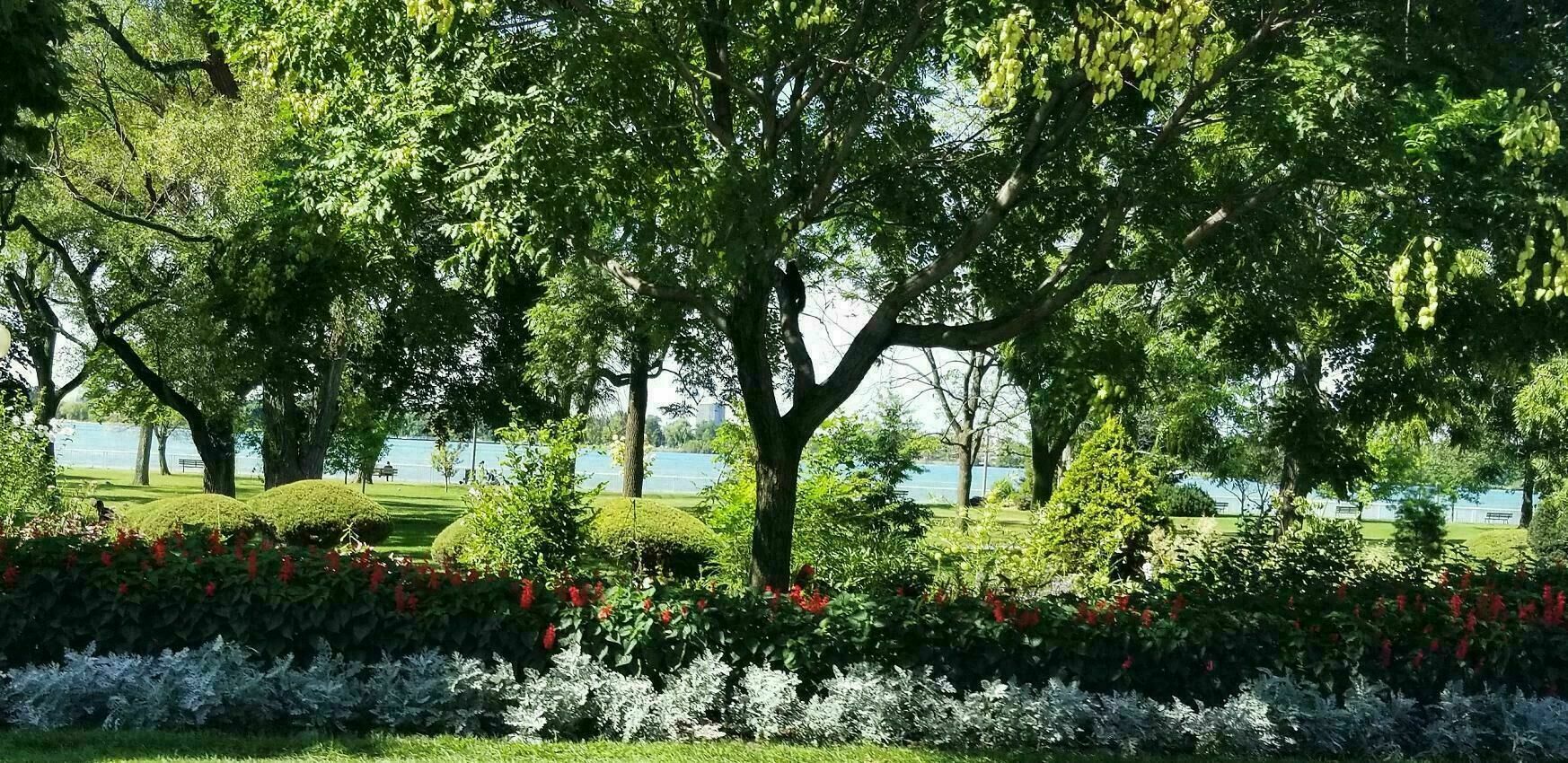 1975: Coventry Gardens opens
The seven-acre Coventry Gardens, named in honour of Windsor's twin city of Coventry, England, is added to the original Reaume Park.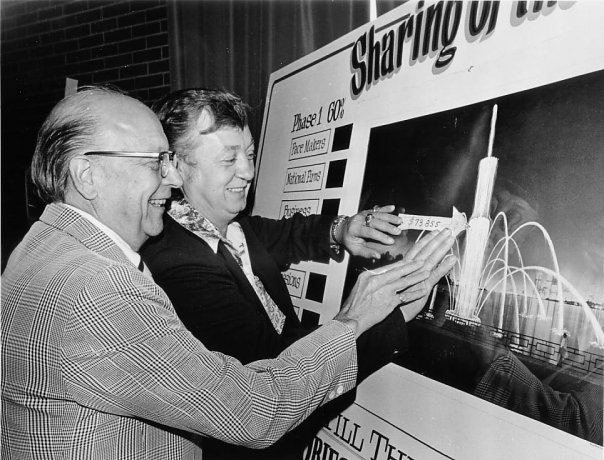 1976: A new fountain proposed for Reaume Park
Fundraising gets underway for a proposed new fountain at Reaume Park. Local unions contribute significantly.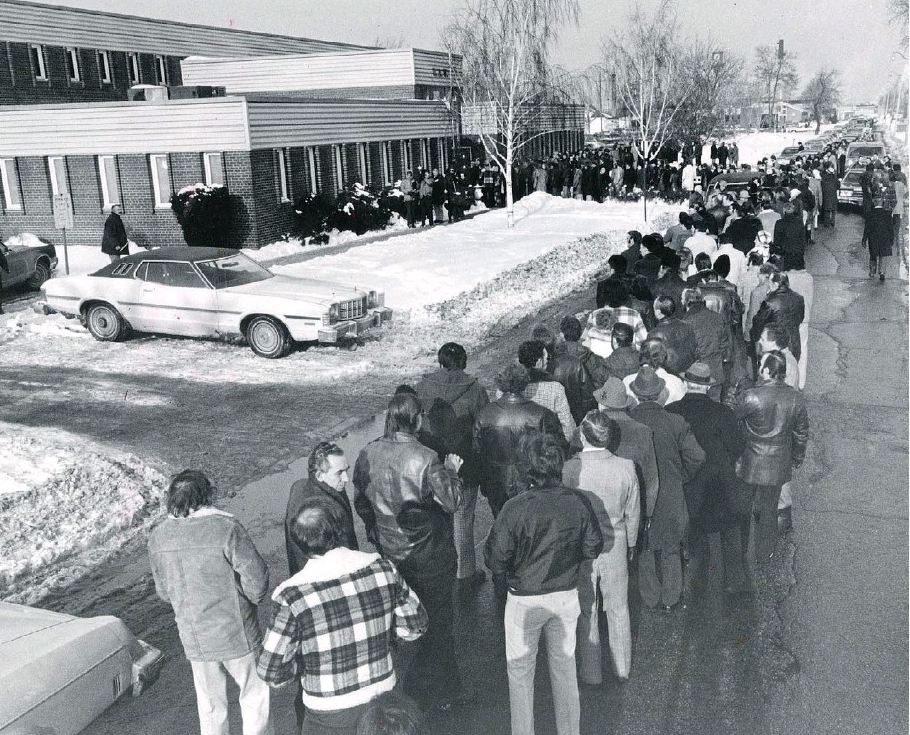 1915-1977: Charles Brooks
Charles Brooks left a significant legacy of success with workers rights. Brooks also founded the first industrial credit union in Canada, served as President of the Cooperative Dwellings Association, served as President of the Canadian Council of the UAW, and was named Man of the Year by the United Community Services in 1974.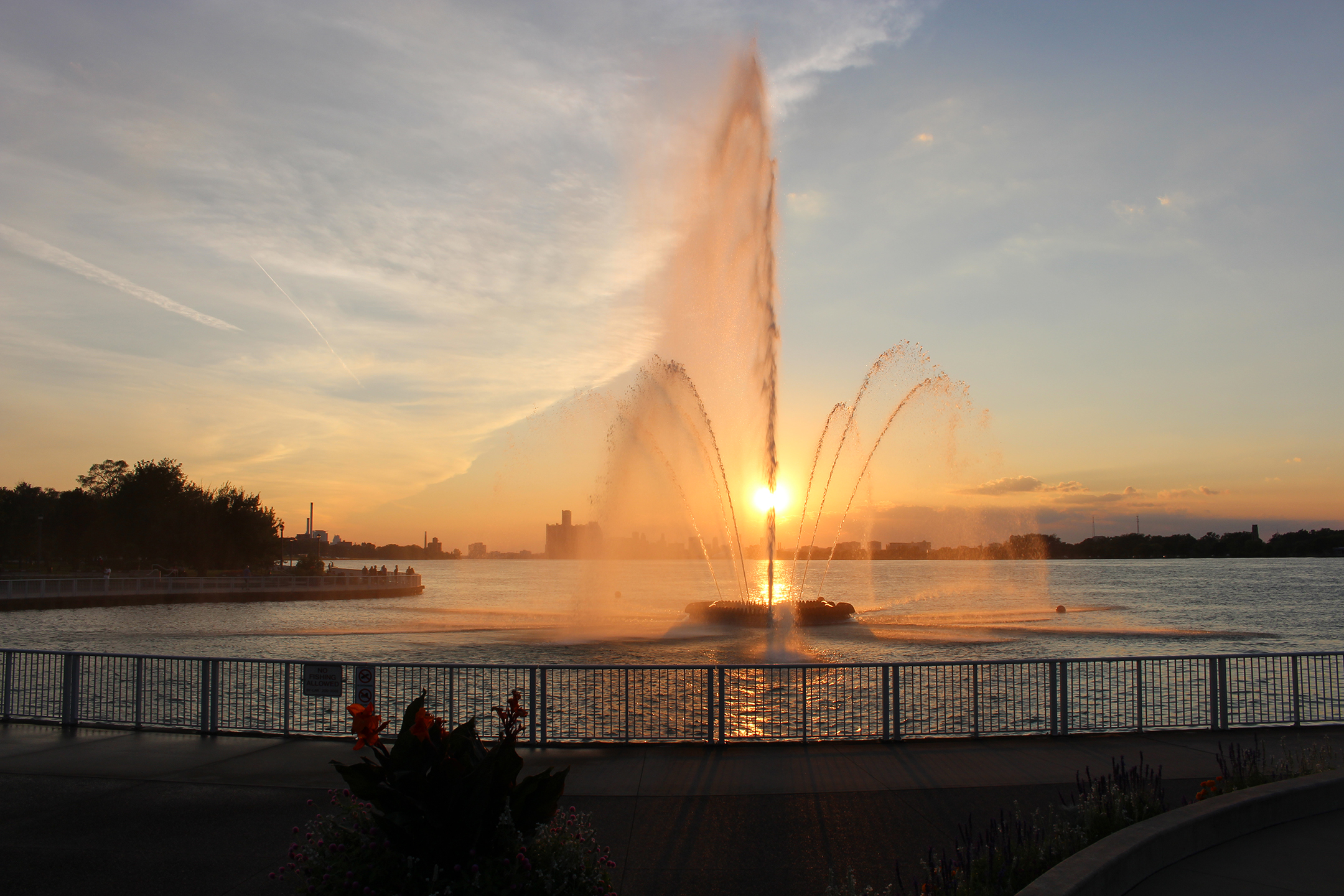 1978: Peace Fountain opens; welcomed as a technological marvel
In memory of the union leader's contributions to social progress and commitment to worker welfare, the Charles Brooks Memorial Peace Fountain is constructed. A major technical innovation, it is the only international floating fountain in the world, and has the ability to pump water 70-ft in the air.
The Peace Fountain is a place of community gathering and a significant tourist site. However, it requires extensive upkeep.
1987: "Peace fountain: A spray of trouble"
The Windsor Star; 26 Dec 1987: A6
"Since it was built at an initial cost of about $500,000 just over a decade ago, the fountain's repair bills and maintenance costs have reached close to $800,000."
1988: "Peace Fountain's future slowly sinking"
By Marty Beneteau Star City Hall Reporter. The Windsor Star; 17 Mar 1988: A3
"Its 1988 season almost certainly down the drain, the Peace Fountain will need help from a community "white knight" if it is to light up the riverfront sky again. Windsor's most troubled tourist attraction requires $453,500 in repairs to correct a serious design flaw in its tank system"
Early 1990s economic boom and optimism ushers in new ideas for the future of Windsor, including the casino in 1994, as well as radical plans for the Windsor waterfront.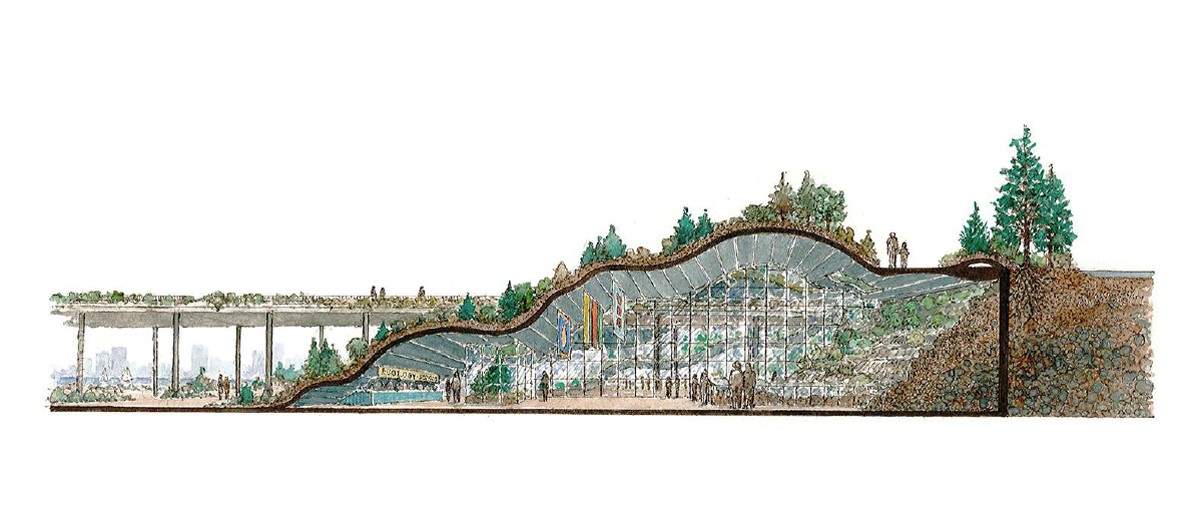 1990: Radical ideas for the waterfront
City of Windsor hires New York based architect James Wines to imagine a radical and exciting new waterfront experience. His ambitious vision featured a park dedicated to all aspects of the environment, including an aquarium, a botanical garden, an environmental study centre, an eco-market, an eco-play park, a leisure park, and a protected bird sanctuary.
2019: "Windsor council to hire consultant to design new Peace Fountain"
CBC News;  2 Dec 2019
"Windsor city councillors unanimously voted Monday evening to hire a consultant to design a structure that could eventually replace the 41-year-old Charles Brooks Memorial Peace Fountain. Council also voted to make immediate repairs on the fountain, in order to meet Electrical Safety Authority (ESA) standards."
The Peace Fountain continues to operate, though as it is nearing the end of it's life, it requires increasingly expensive repairs.
2020: RFP issued to reimagine the Peace Fountain
In early 2021, a request for proposals was issued by the City of Windsor to find a consultant to reimagine the Peace Fountain.
2021: The Peace Fountain is reimagined with you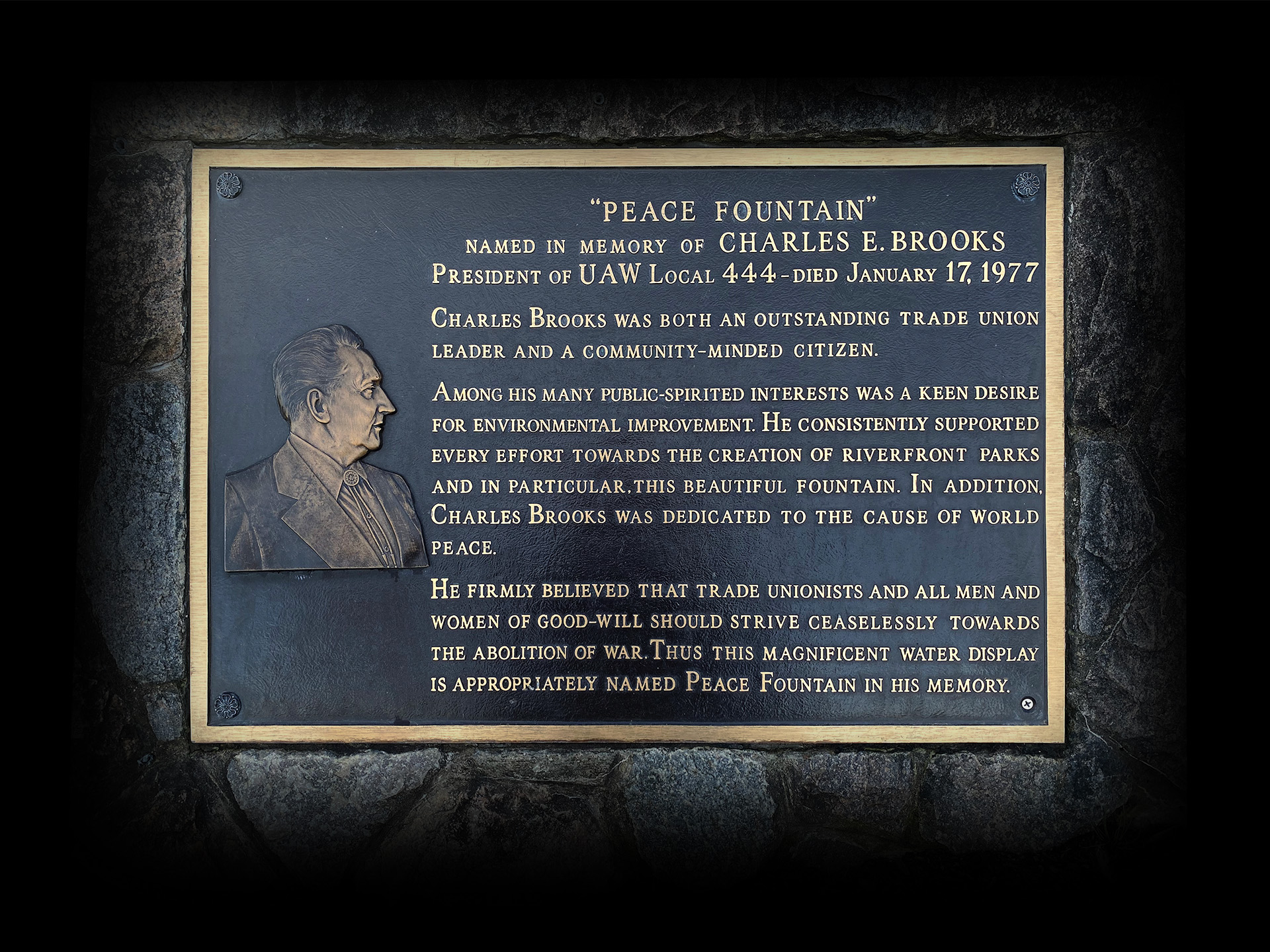 Community
Environment
Memory
Drawn from public feedback, we've identified these three major themes for the Peace Fountain. We want to hear from you about the role these could play in the future of the fountain.

This survey is organized in 3 parts, and will take approximately 10 minutes to complete.
Environment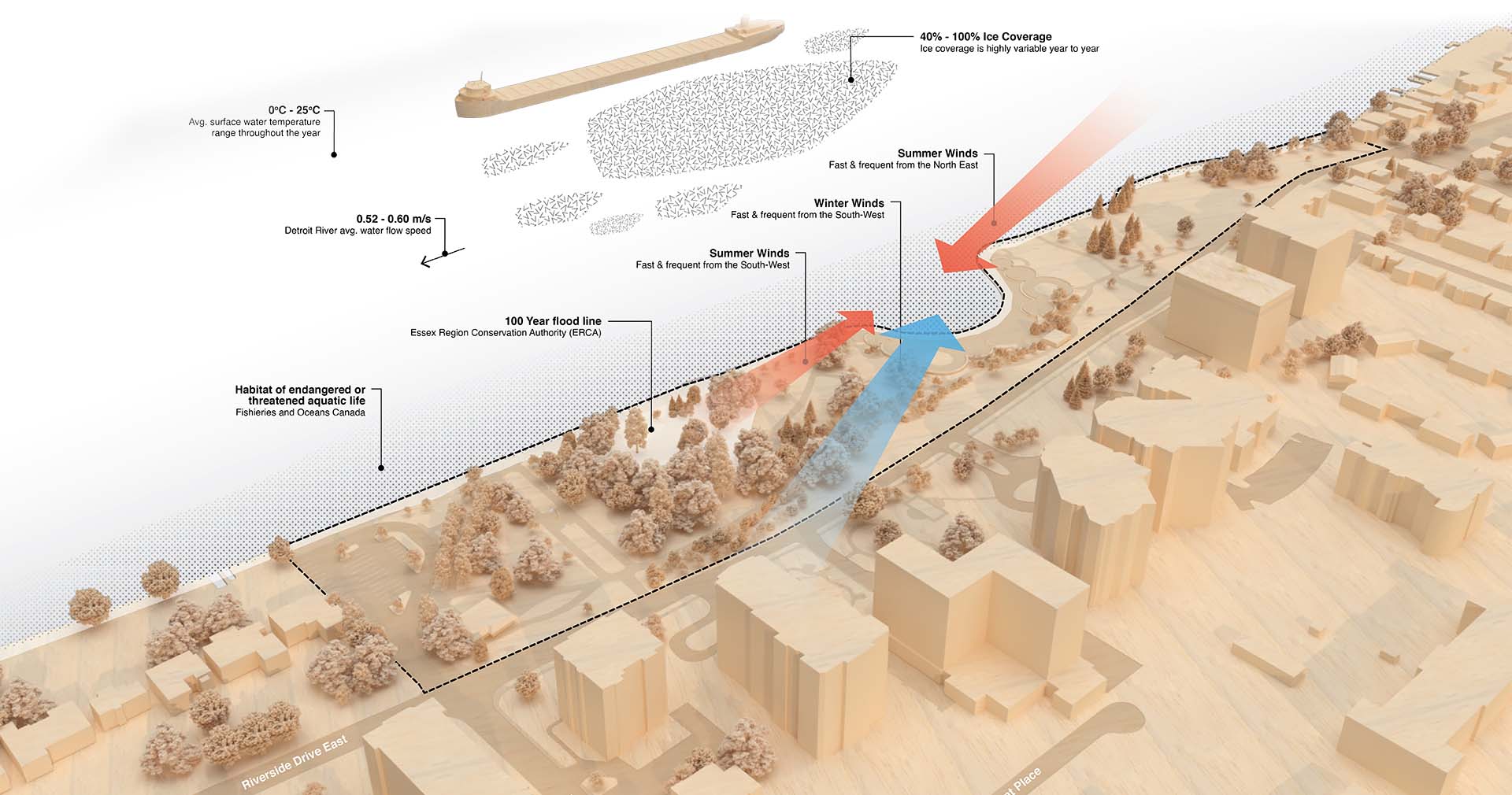 EGO
ECO
We are going from an ego-centric to a holistic understanding of our relationship to the environment. The newly renovated Peace Fountain has the potential to enhance its surrounding environment by introducing an innovative design approach that incorporates nature's elements.

The Peace Fountain currently consumes enough energy to power more than 50 homes annually. In addition to its energy usage, the fountain is costly to operate, maintain, remove, and reinstall.

Now is the time to promote significant steps toward change. Can a new Peace Fountain be net-positive in its energy usage and environmental footprint?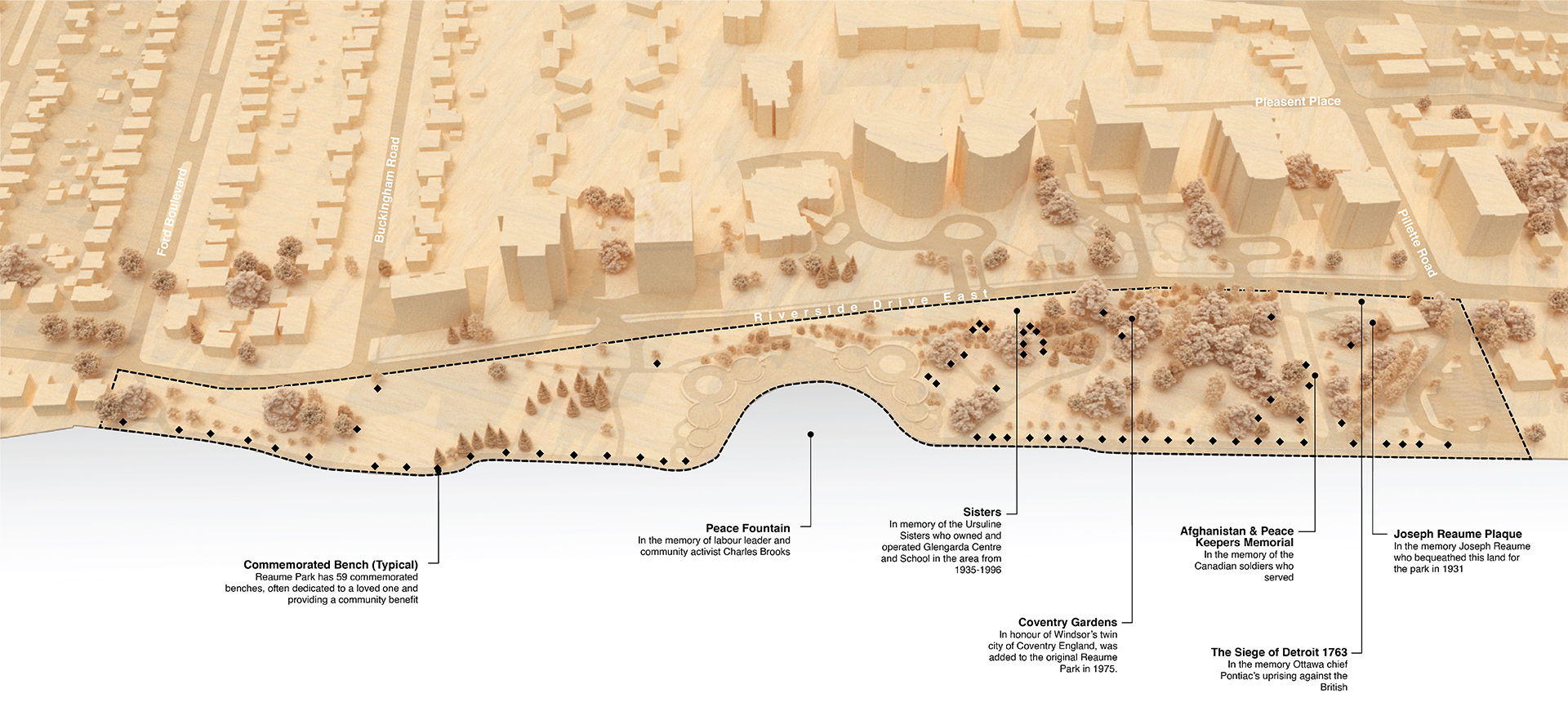 Memory
Reaume Park is a place of memories--those formally recognized with monuments, plaques, and benches, as well as those developed through individual and collective experiences across generations. Once considered a bold visual statement whose meaning and message touched all who visited, the Peace Fountain is a landmark that bridges the past and present, while shining a light toward the future. 

We recognize the fountain as an opportunity to make a bold statement about the city and its community that packs a visual and emotional punch.

The reimagined Peace Fountain holds the power to offer visitors an attraction where memories of yesteryear live on, and where new memories are made.